FIBA approved Floor -3x3 basketball court tiles-high end
China Supplier& Exporter, Export to 60+ Countries
Material:100 % polymer thermoplastic elastomer
Size:25*25*1.6 cm,25*25*2.2 cm
Color: Grey, Blue ,Red ,Green,Yellow
Package: packing in carton
Usage: Outdoor Sport court
Description
Model :Q5
Length * width * height: 25 * 25* 1.6 cm
Material: 100 % polymer thermoplastic elastomer
Application: Training arena use
Warranty period:8 years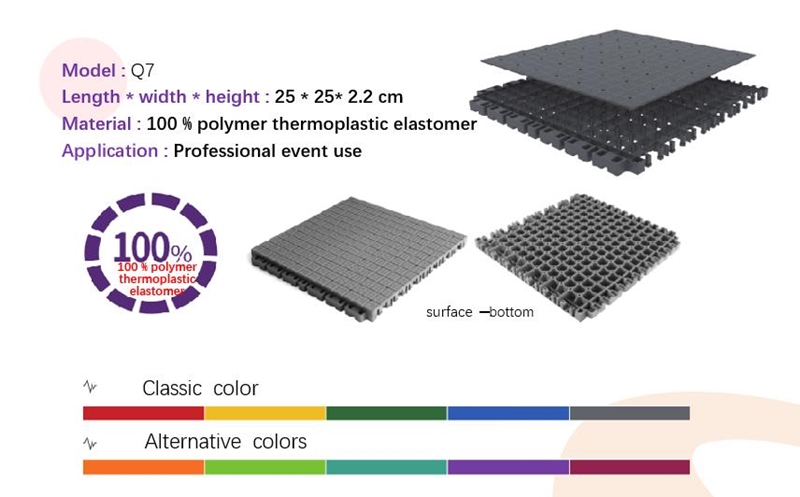 Model:Q7
Length * width * height: 25 * 25* 2.2 cm
Material: 100 % polymer thermoplastic elastomer
Application: Professional event use
Warranty period:8 years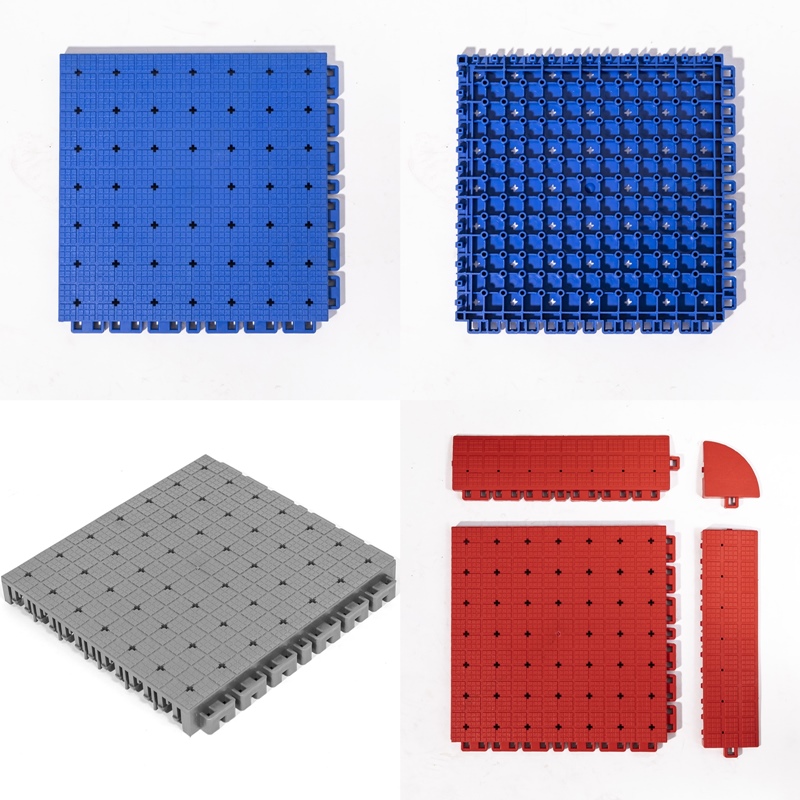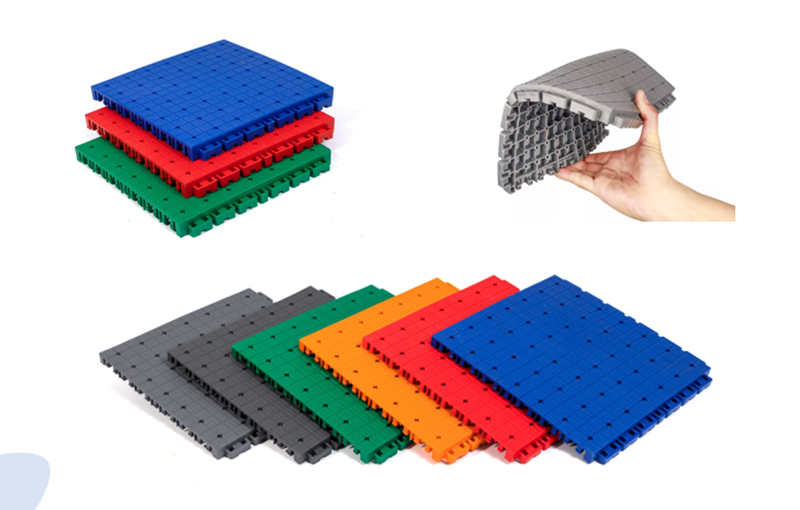 Characteristic: no edge warping, no collapse, no arise oil when use for longer time

No warping ⸺ Modified super high and low temperature resistant molecular material, precision injection molding production process, control the heat
expansion and cold contraction coefficient in the material itself absorption
No collapse ⸺Through the material thickness, hardness and structure, the collapse problem caused by the different load-bearing capacity and aging cycle is
effectively solved

No arise oil⸺ It is the first raw material in China and does not add any oil (olive oil, naphthenic oil, paraffin oil, etc.) in the processing process

Excellent performance ⸺ The physical movement performance and environmental protection performance meet the new national standard GB 36246-2018

Major ⸺Sports performance is better than the first level of sports wood floor
High-end ⸺ Meet more professional training arena use

Interlock tiles are connected by a unique lock, which is very simple to install and can be removed easily.
The tiles can be locked tightly enough to form a solid surface. Easy to install, no need adhesive
Application Areas:
Outdoor Basketball court
Outdoor Tennis
Multipurpose Sports
Multi-Court Sports
Kindergarten Flooring
Outdoor badminton court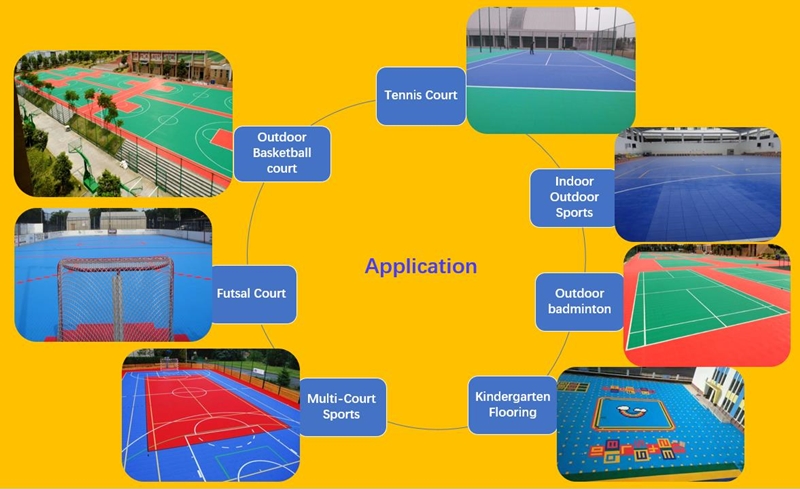 We are a professional supplier and exporter of outdoor sport court tiles in China.
Our products are popular at oversea market and exported to 60+ Countries,
including Australia,USA,Canada,
South-East Counties (Malaysia, Indonesia, Singapore, Vietnam, the Philippines etc),
European countries( UK ,Spain , Portugal, Belgium etc),
South America courties and Middle-East Countries etc.
Our outdoor court tiles are High Quality & Competitive Prices ,
If you need to purchase outdoor court tiles in your projects or you want to do the business of outdoor sport court tiles,
Please inquiry us online Now!Good price for your reference!
Free samples can be supplied for you to check our quality!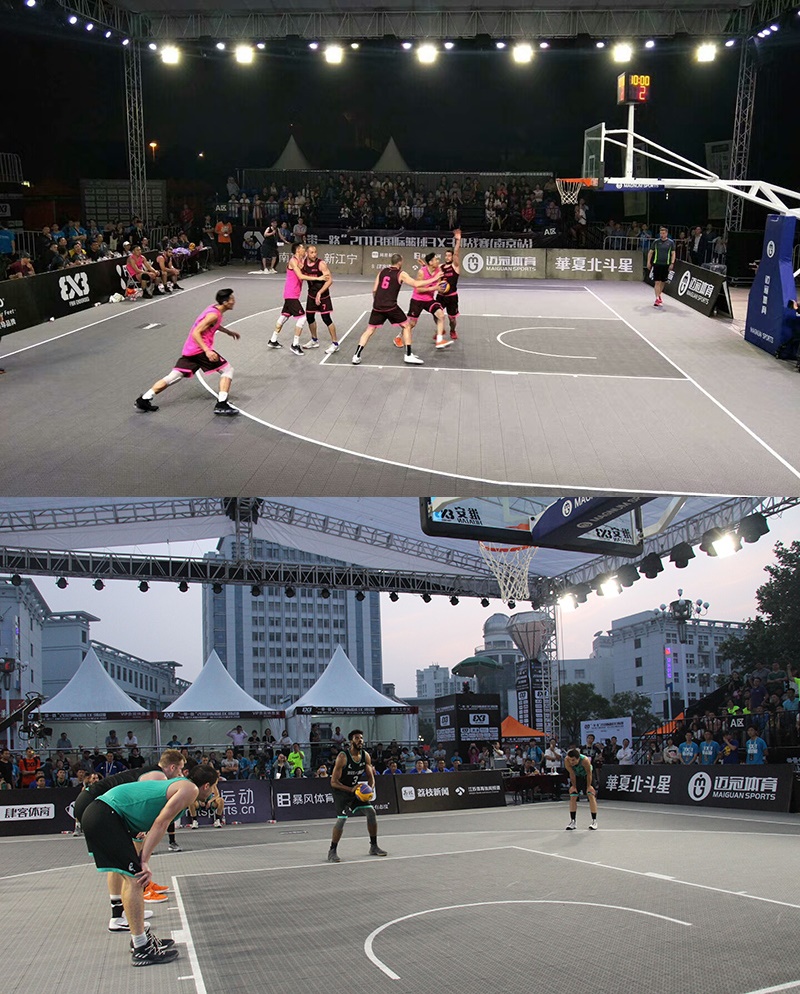 BenowSports © All Rights Reserved.
POWERED BY UEESHOP