PVC flooring for Badminton Crystal Sand surface
China Supplier& Exporter, Export to 60+ Countries
Surface Pattern: Crystal Sand
Size: 7.2m Width*15m Length
Rolls: 4 rolls/court
Color: Green
Thickness of wear layer: 1.5mm/1.7mm
Total thickness: 7.2mm /5.0mm
Roll Width: 1.8m
Certification: BWF
Description

If you are looking for badminton court floor. Benow badminton floor is your good choice.
Exported to 60+ countries, Got good feedback from our clients.

Our badminton Floor characteristic:
Vinyl synthetic floor, using 100% pure raw material production and processing,
Non-toxic, tasteless, green environmental protection
BWF approved Certificate , Fire rating I grade.
Our surface layer is Anti-fouling, Anti-scratch treatment technology,
No scratch after rotary wear, Super wear-resistant
Our middle layer is High density foam buffer layer- Comfortable elasticity and shock resistance
Our bottom layer is add anti-water, Moisture-proof Antibacterial layer and anti-movement.
Have good bounce and Anti-slip properties, good shock absorption, excellent resilient.
Can protect the player' Joints from Impact injuries.
Easy install and Maintenance




We are a professional supplier and exporter of badminton court mat in China.
Our products are popular at oversea market and exported to 60+ Countries,
Such as Australia, USA, Canada,
South-East Counties (Malaysia, Indonesia, Singapore, Vietnam, the Philippines etc. ),
European Countries ( UK ,Spain , Portugal, Belgium etc. ),
South America counties and Middle-East Countries etc.

Our badminton court mats are High Quality & Competitive Price, BWF Approved.
If you need to purchase badminton court mat in your projects or you want to do the business of badminton court mat,
Please Inquiry Us Online Now!Good Price for your reference!
Free samples can be supplied for you check our quality!


Application: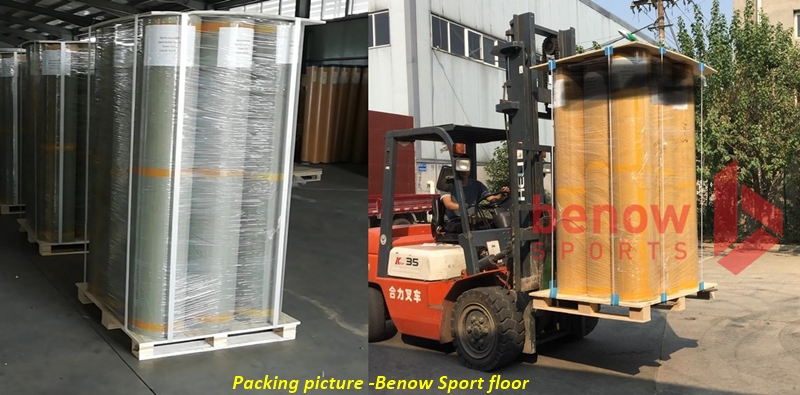 BenowSports © All Rights Reserved.
POWERED BY UEESHOP